Northamptonshire Community Foundation
Print
Northamptonshire Community Foundation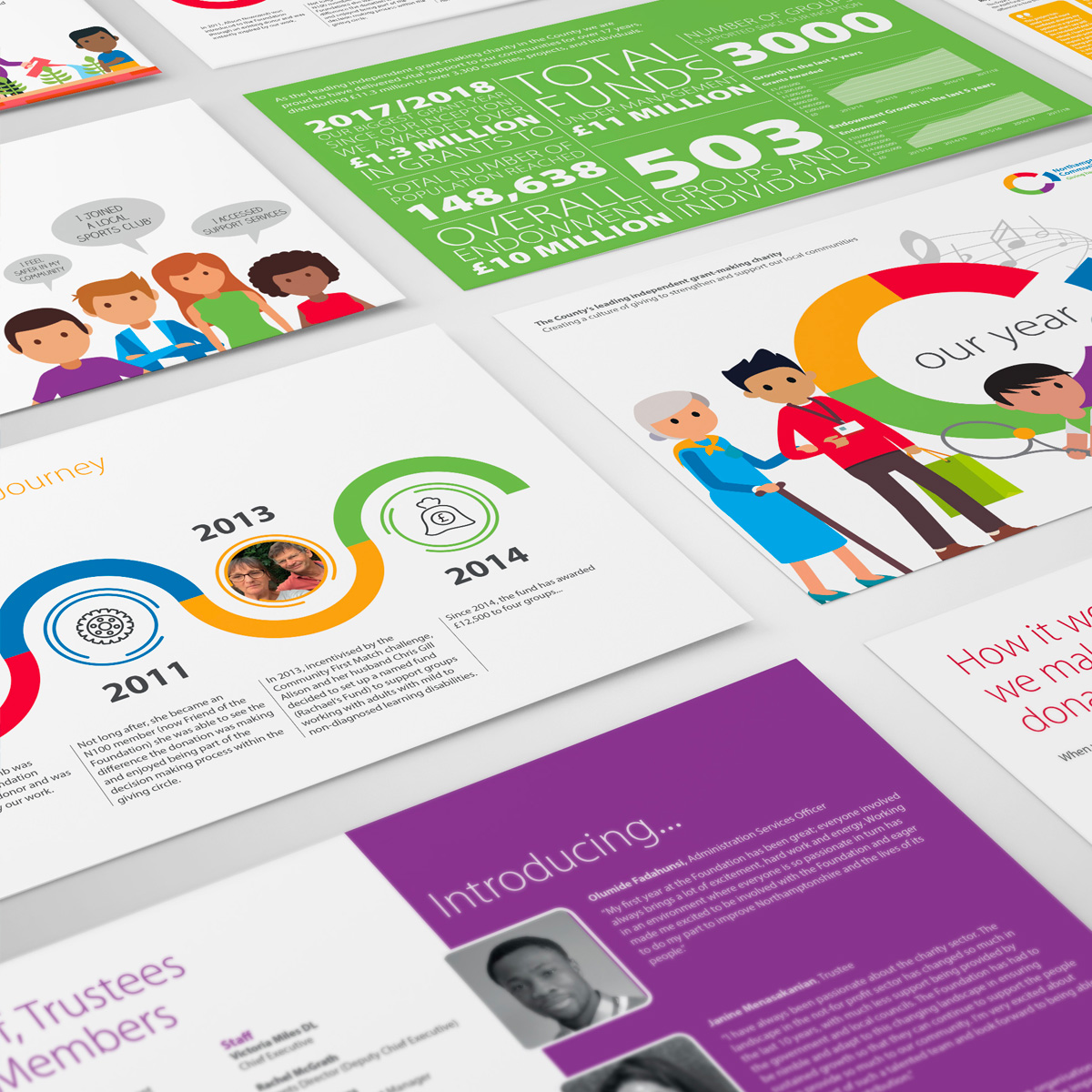 The Client
The Northamptonshire Community Foundation is a unique charity which promotes and manages philanthropy. They are the leading independent grant-making charity in the county work with their fund holders and donors to ensure projects make a sustainable impact on local needs, helping donors make the most of their charitable giving.
"It has been great working with you and Steven, you've made the process so easy and are so creative and brilliant with your designs. You've been a pleasure to work with, thank you!"

Lucy Davies, Communications Officer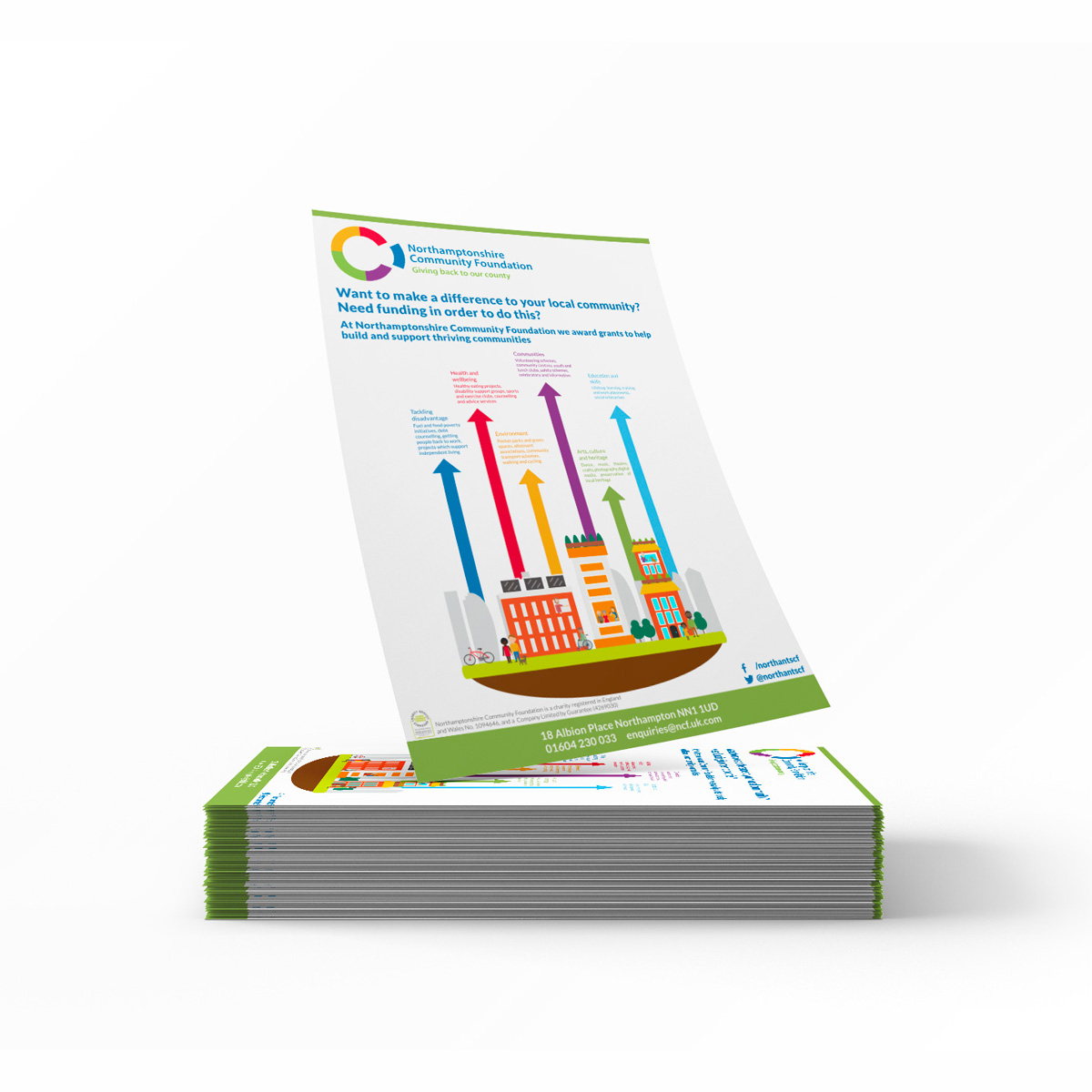 The Project
Northamptonshire Community Foundation reached out to us to create a new, approachable and fun look and feel for their business. We were then commissioned to produce their official Yearbooks as well as several other items of collateral, including their Menu of Services, that would support their valuable work.
We'd love to discuss how we can help with your project so when you're ready, say hello@maumedia.co.uk