County Ground Events
Brand, Print, Web
County Ground Events
The Client
The County Ground Northampton is home to County Ground Events – a unique conference and event space in the heart of Northampton. There aren't many event spaces that are as unique as The County Ground. Offering a perfectly accessible location, every room provides tranquillity with a panoramic view of the historical and picturesque setting of the Cricket Ground.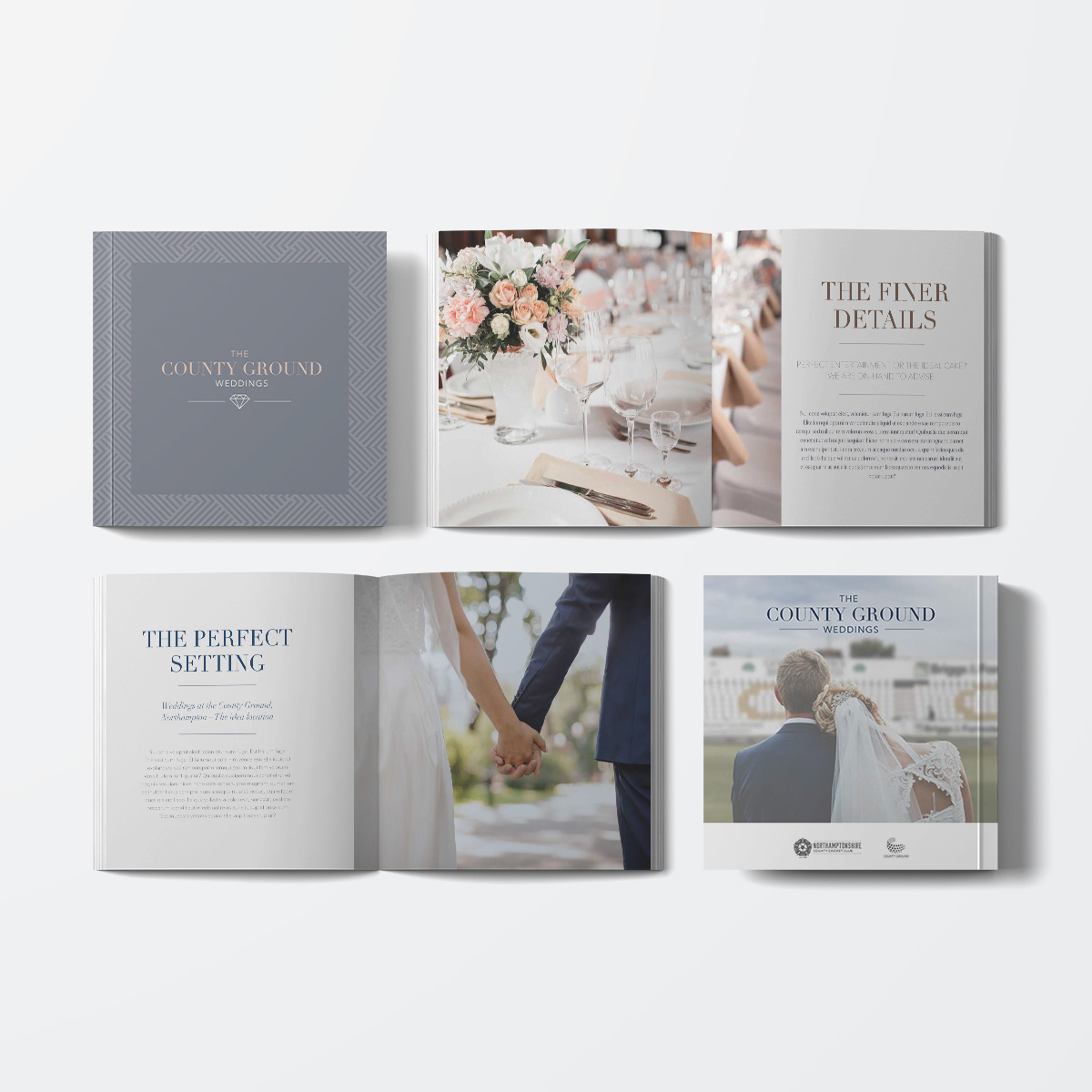 The Project
We deliver all types of literature for County Ground Events, from large scale event billboards to elegant wedding guides and corporate brochures. Such a diverse space requires a vast range of design.
We were also commissioned to redesign & develop their website.  A complete restructure and review of the user journey was initiated, with a far simpler and more efficient one created. The addition of a custom-built 'space finder' was integrated to further enhance the online experience and help push the unique spaces on offer. Building the website using the popular WordPress CMS allows full editing rights to the client and allows them to add event listings with ease whilst still remaining sleek and professional to the end user.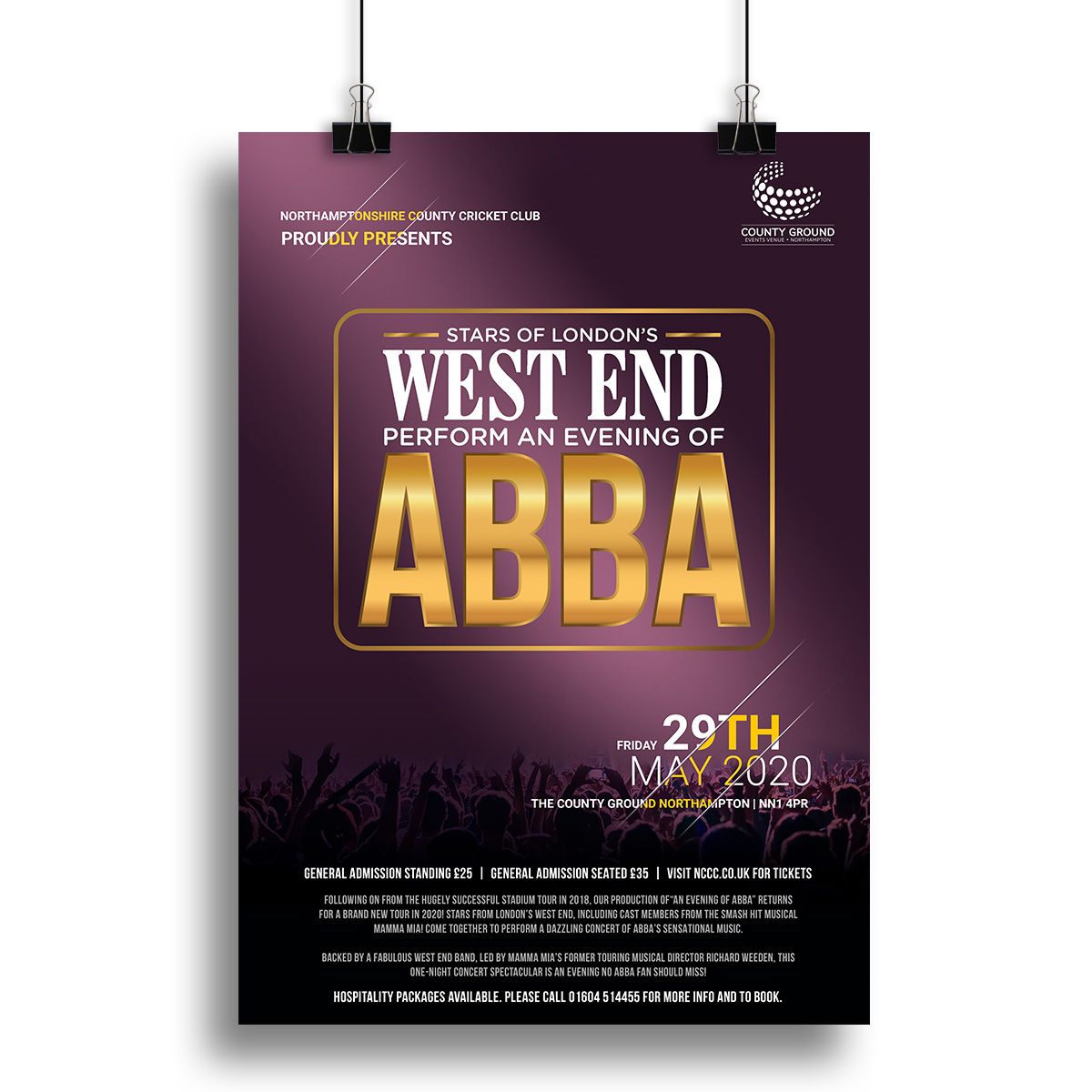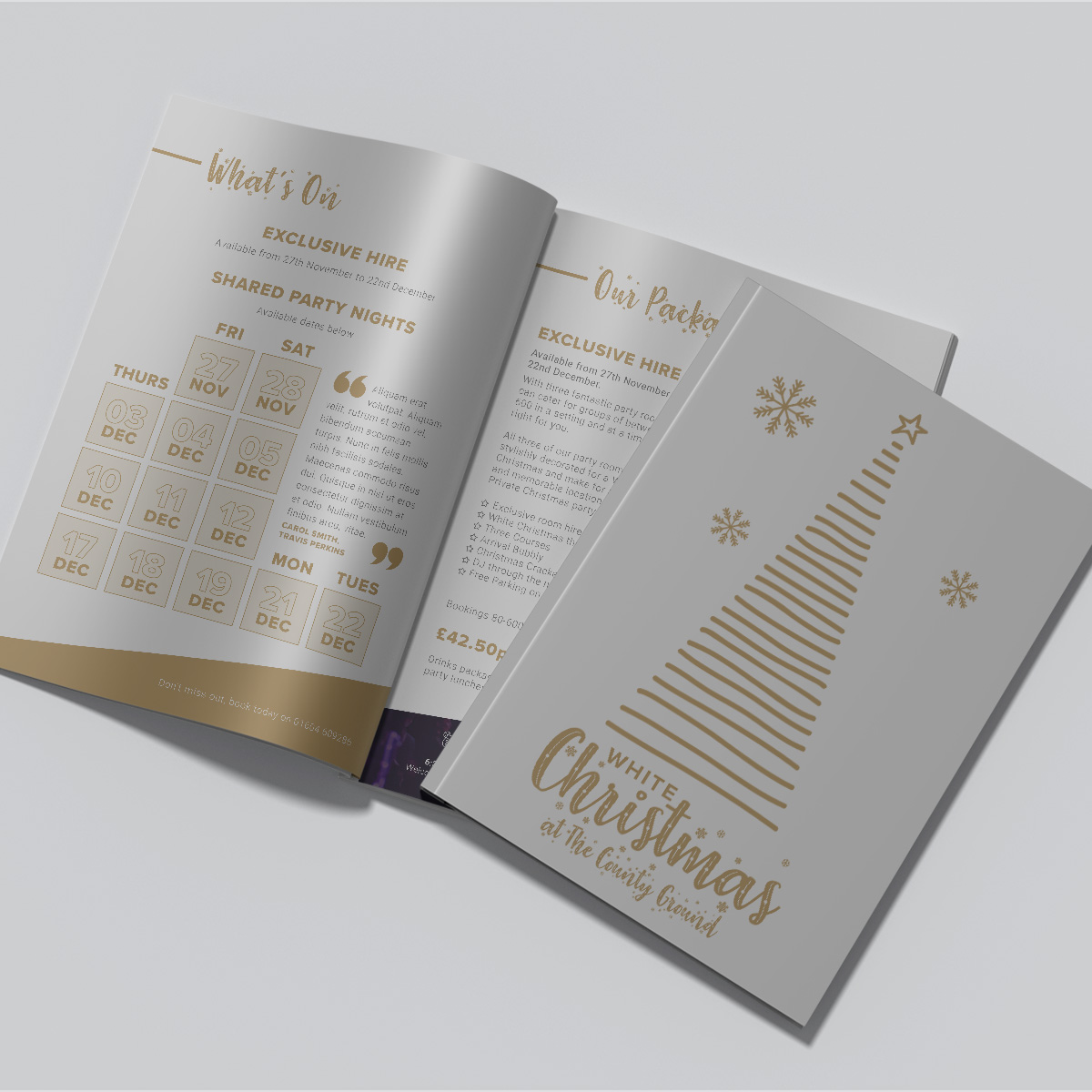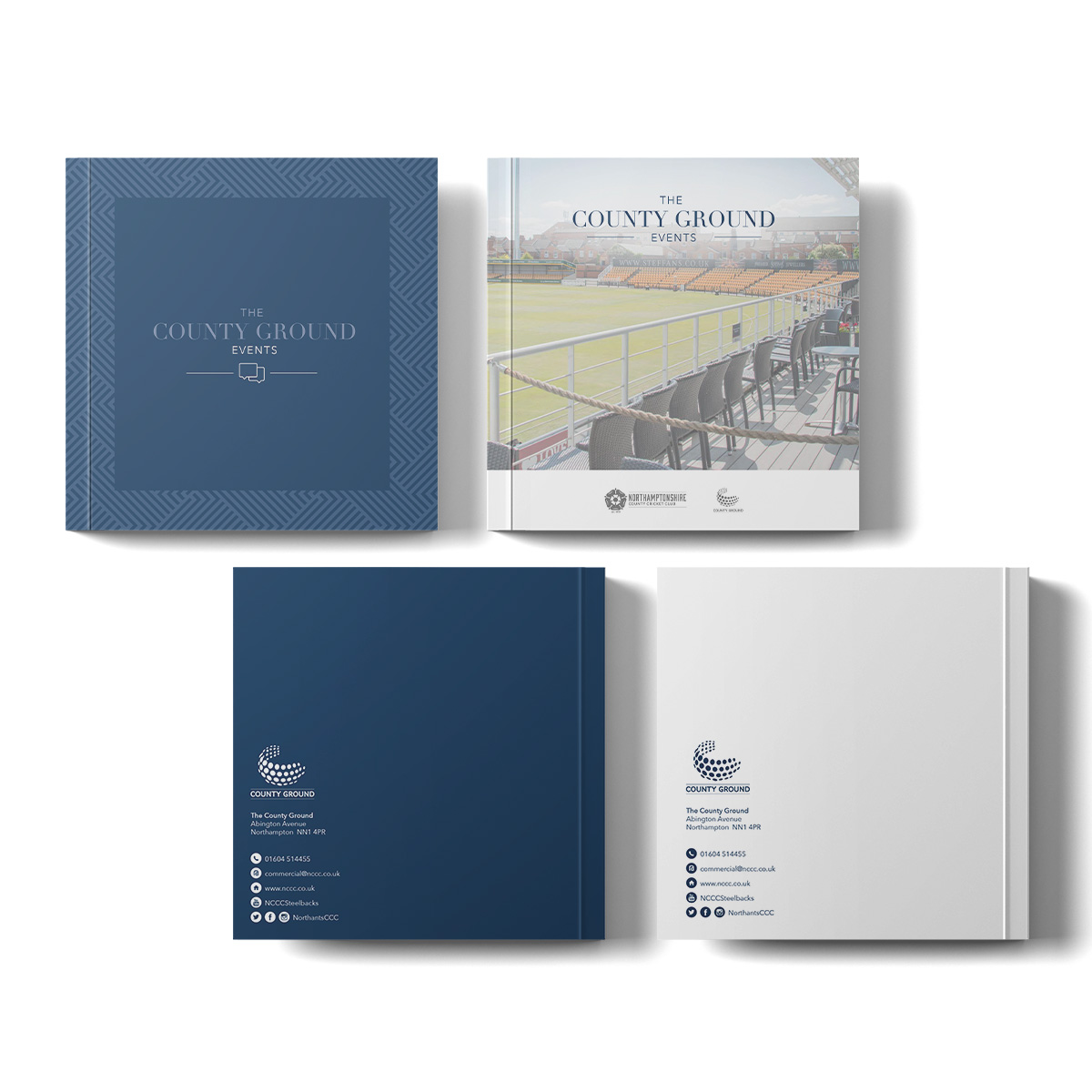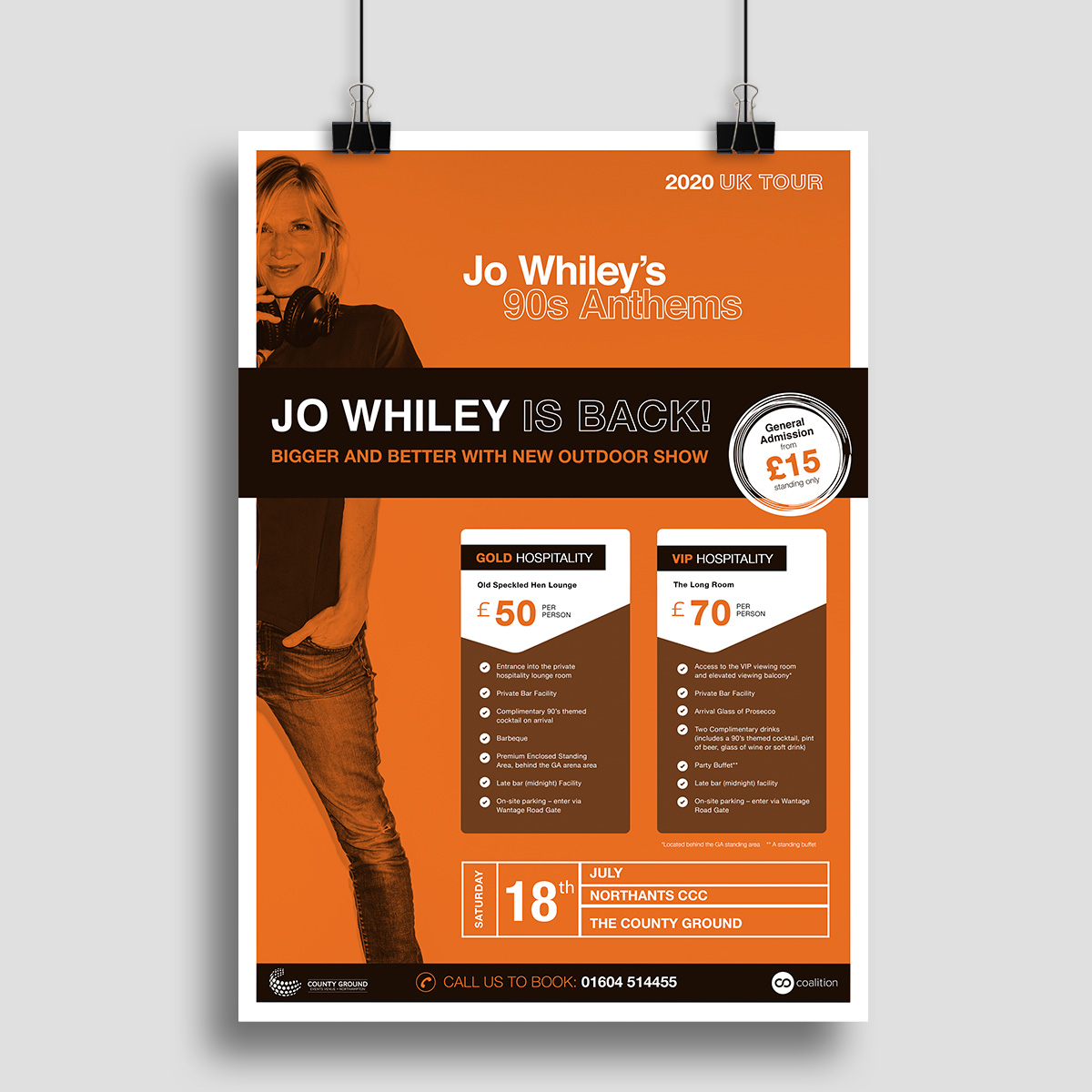 We'd love to discuss how we can help with your project so when you're ready, say hello@maumedia.co.uk